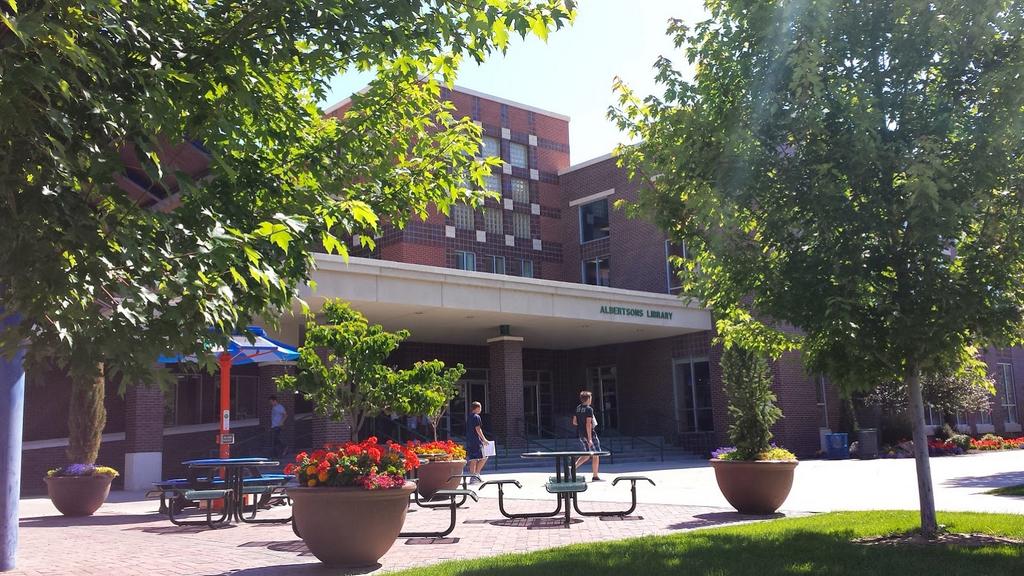 The Boise State campus and your library have gone through many changes these past few months--from a new look in the Quad, to a new entrance to the library's Starbucks. But what about inside the library? Come check out the following: :
Hundreds of computers running Microsoft Office suite
Check out Macs and PC laptops, including netbooks & iPads
Access Boise State scholarship, university documents and more via ScholarWorks
Multiple BroncoPrint stations, including wireless printing from your laptop, including color printing
Access thousands of articles from our 320+ research databases, many which are mobile-friendly
Access the Internet from anywhere in the building on guest and BroncoWeb accounts
Watch online content via our streaming video databases on a wide range of subjects
Extensive subject guides in fields such as Public Administration, Radiologic Sciences, Kinesiology, Educational Technology and many more, via the library's subject guides
Thousands of eBooks to read online or download to your portable device
Check out headphones, portable chargers, or sweet Raspberry Pi kits
Group projects? Use the collaboration lab in room L109C, equipped with dual monitors and scanners
Have questions about research,
campus
, or anything at all? We're available to help you via our
Help
page, on
Facebook
, and on
Twitter
. We're well represented on
Pinterest
and
Instagram
too. Or you can text us your questions at (208) 546-9982
We hope you have a fantastic Fall semester!